Teck Acute Care Centre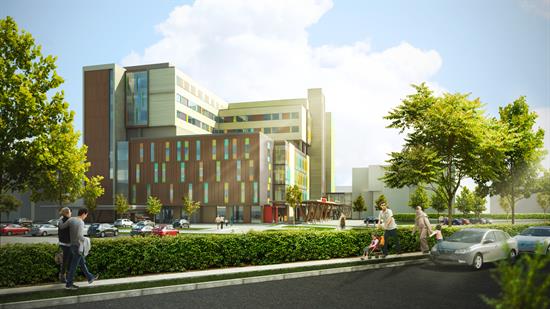 The new Teck Acute Care Centre (TACC) at BC Children's Hospital and BC Women's Hospital + Health Centre will be an integral part of British Columbia's health-care system, providing exceptional specialized care for the most seriously ill children and complex obstetrical cases in BC.
The TACC will replace aging infrastructure and provide much-needed space for the larger care teams and new technologies required to treat today's chronic and more complex illnesses.
Features of the new TACC include:
Central location on the hospital campus: the TACC provides close, convenient access for patients accessing multiple departments.
Spacious, private single-patient rooms with space for family member or support person to stay, which have many benefits:

conclusive evidence has shown that it speeds patients' recovery if parents are close by,
improved infection control, and
physician visits and teaching can take place without compromising patient confidentiality.

New space for: Emergency, Medical Imaging, Procedures Suites, Neonatal ICU (NICU) and Pediatric ICU (PICU), Renal Dialysis, High Risk Labour and Delivery, Medical and Surgical Inpatient Units, Oncology/Hematology/Bone Marrow Transplant Program, Anesthetic Care Unit, Milk Handling Room and Transfusion Medicine
Natural light and green space, which is proven to enhance healing and reduce length of stay.
The TACC is designed to minimize the movement of patients, care providers, equipment and supplies to improve the patient experience and increase efficiency.
TACC will be built in an environmentally responsible way, to meet the Leadership in Energy and Environment Design (LEED) Gold standard and will optimize the use of wood in the interior and exterior of the building.
(on going, completion summer 2017)